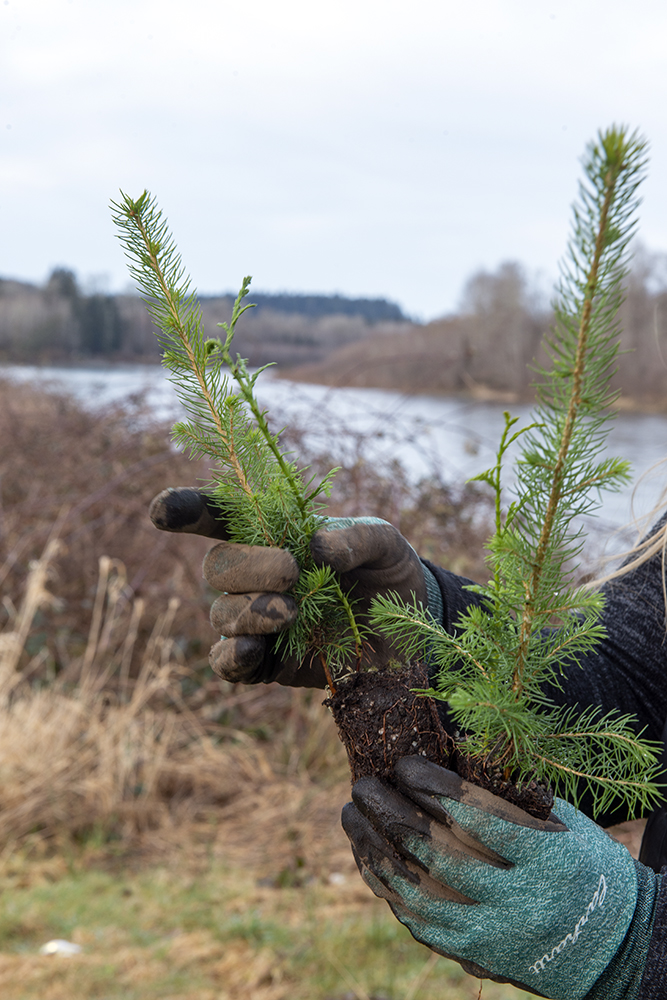 The Quileute Tribe purchased a 58-acre plot of land fronting the Quillayute River to build a treatment house for those recovering from addiction.
As an added benefit, the tribe was able to work toward one of its goals in the Quillayute River Action and Assessment Plan, created by the tribe's contractor Tetra Tech as a road map to restore and improve habitat for salmon in the watershed.
"The Hermison Road parcel wasn't the highest on the list of the restoration projects, but we are happy to work with what shows up on our doorstep," said Nicole Rasmussen, water quality biologist for the Quileute Tribe.
The tribe will enroll the land in the Clallam Conservation District's Conservation Reserve Enhancement Program (CREP), which will provide financial assistance to plant and maintain more than 3,000 trees and shrubs in a 180-foot-wide buffer along the river in 2022.
These will protect and shade the river that is home to chinook and coho salmon, and steelhead. In the future, the tribe also will seek grants to stabilize the bank with engineered logjams, helping slow the river and create pools for fish to rest.
As a result of this partnership with the Clallam Conservation District, the tribe and district were awarded the 2020 Conservation District Tribal Partnership Award.
The award is presented to a conservation district and a Native American tribe each year for demonstrating a relationship that offers an example of regional conservation of natural resources for the betterment of all, according to the Washington Association of Conservation Districts.
"The Quillayute River Action and Assessment Plan means we have invited a lot of folks into the working group that helped make some of these partnerships possible," Rasmussen said. – D. Preston