The Northwest Indian Fisheries Commission held annual elections during its May meeting.
Ed Johnstone, Quinault, was re-elected as chairman. He has been chair since he won the special election in December, filling out the remainder of Lorraine Loomis' term following her passing in August.
"I am honored to continue the work of Billy Frank Jr., Lorraine Loomis and others who have come before me, such as Guy McMinds and Joe DeLaCruz," Johnstone said. "Billy always told us to 'Stay the course.' We have to tell others who we are and what we stand for, remind our federal trustees of their responsibilities, and forge enduring partnerships to succeed. Tribes need to be a strong and growing force for change."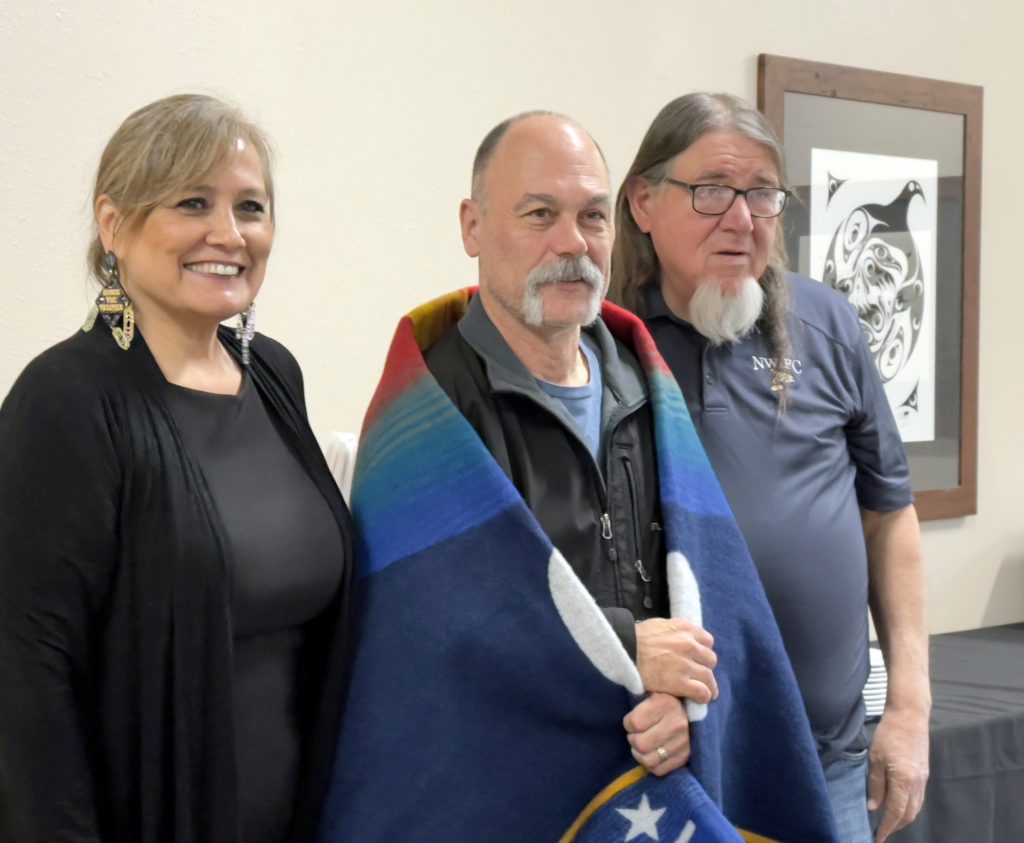 Lisa Wilson, Lummi, was elected vice-chair.
"Seven years ago when I was the first recipient of the Billy Frank Jr. Endowment Scholarship at Northwest Indian College, I was working on a documentary that included the history of the Northwest Indian Fisheries Commission," Wilson said. "I want to acknowledge the late Dutch Kinley, who was part of the NWIFC's inception. My heart is here and ready to keep the work moving. We don't have any time left. We can't be complacent with our treaty rights."
NWIFC Vice Chair Shawn Yanity, Stillaguamish, is retiring and did not seek another term. He will continue to be engaged with NWIFC through the Stillaguamish Tribe's hunting and fishing committee.
Patrick DePoe, Makah, was re-elected to a second term as treasurer.
"It's a privilege to sit at the table with leaders from the other NWIFC tribes who are willing to take bold action to protect our spiritual and cultural values," DePoe said. "I feel blessed to continue the important work that has been done by the warriors that came before us."
Above: NWIFC Chairman Ed Johnstone speaks to visitors to the Billy Frank Jr. Nisqually National Wildlife Refuge. Photo: Debbie Preston.