The Nooksack Tribe held its First Salmon Ceremony in May to show gratitude to the salmon that feed the people. 
The Nooksack Tribe is actively working to improve salmon habitat, said George Swanaset Jr., the tribe's natural resources director. The honoring is also an important part of the tribe's work to ensure salmon is available to meet the people's needs. The first salmon, set aside to be ceremoniously returned to the water, is a scout and will tell the other salmon that it was treated with respect and to come back, Swanaset said.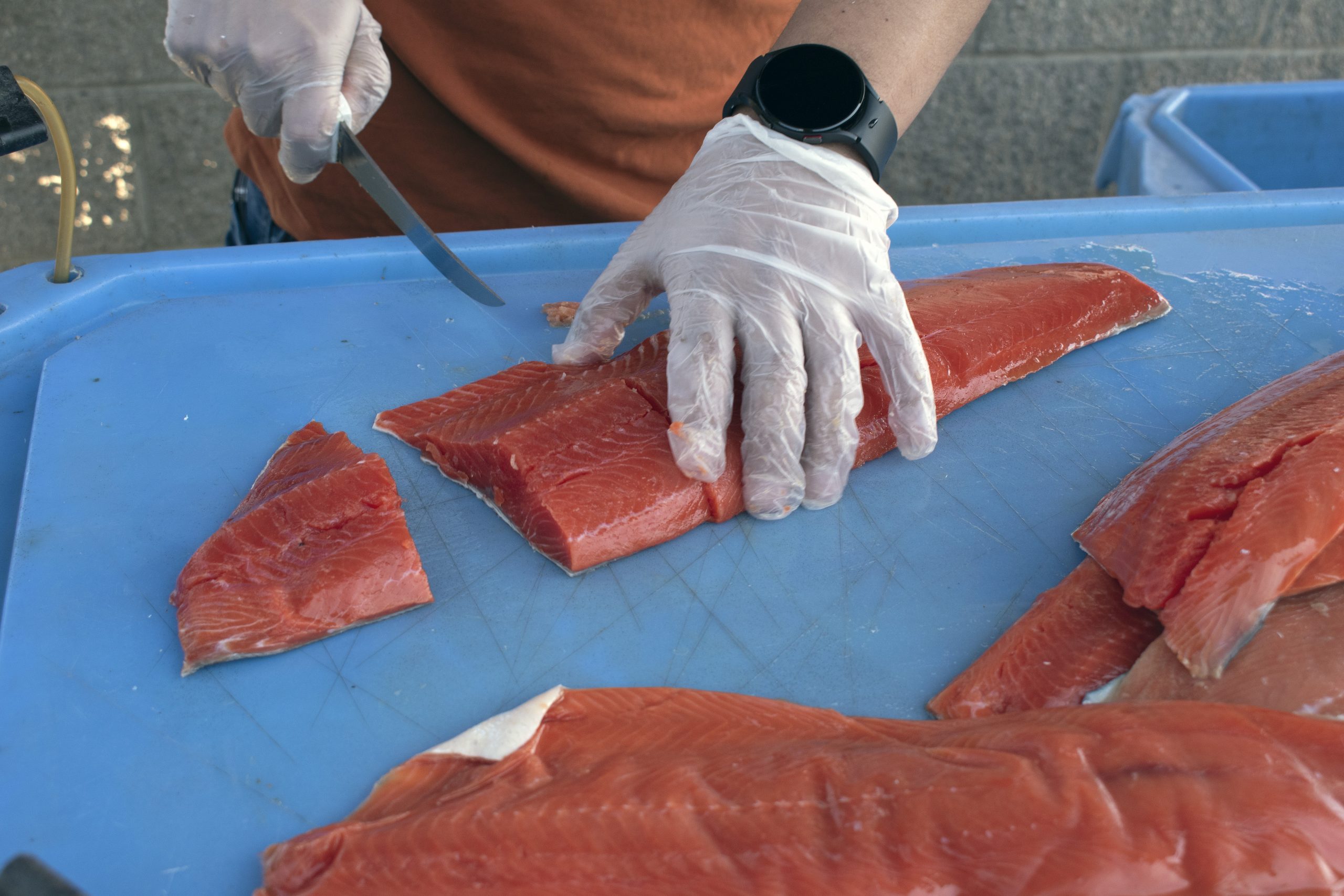 "Honoring our salmon is important to our people," Swanaset said. "Our natural resources are our responsibility and our culture is the law of the land. It is what ties us to everything. Our fish and wildlife, our clean water and our forestlands are disappearing and with them our way of life. We as Nooksack people have nothing left to give, so it is important for us to hold accountable those responsible for protection of what little is left, while educating ourselves as to what we can do as individuals."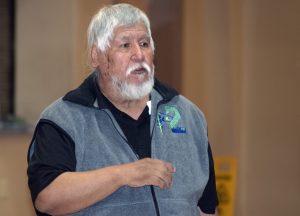 Sockeye was filleted and grilled by Trevor Delgado, Nooksack tribal historic preservation officer, and Jeremiah Johnny, the tribe's treaty protection advocate. Tribal members Sharon Starzak and Leah Zapata pitched in, applying just the right amount of salt and pepper before turning each fillet.
Nooksack drummers and singers opened the table with an honor song, followed by remarks by tribal elders. The luncheon closed with a song. Then, a group of Nooksack tribal members escorted the first salmon to the Nooksack River, where it was placed on a bed of cedar boughs and returned to its natal waters.
This ceremony is something that was almost lost to the people, said Peter Joseph, a former Nooksack Tribal Council member. Until the American Indian Religious Freedom Act was passed by the U.S. Congress in 1978, Indian ceremonies were illegal. 
"A long time ago, we were prohibited from doing our ceremonies," said Peter Joseph, a former tribal council member. "Our ways of life were almost gone. Yet here we are today. We are reviving our ceremonies and reviving our culture."  
Above, Nooksack tribal member Sharon Starzak applies salt and pepper to sockeye fillets being grilled by Trevor Delgado and Jeremiah Johnny for the luncheon that preceded the tribe's First
Salmon Ceremony. Story and photos: Richard Walker