In Skagit Bay, sea conditions can turn on a dime. On the first morning of the tribal crab fishery Nov. 23, boats heading out to fishing grounds saw 1-foot swells whip up to 5 feet within 20 minutes as the sky turned cloudy and the breeze went from light to moderate.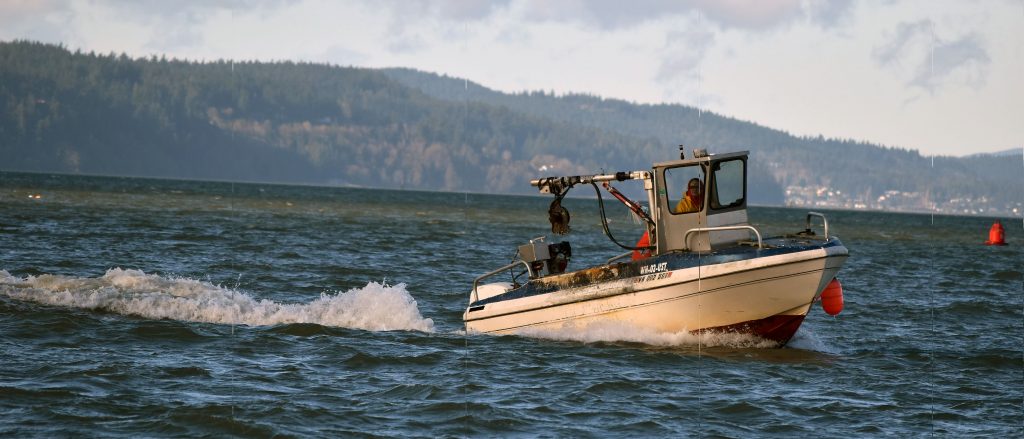 "It can be dangerous for a lot of folks," said Scott Schuyler, Upper Skagit Tribe natural resources director and fisherman. "People watch the program, 'The Deadliest Catch,' and they don't realize that, for us, a 24-foot boat in 5-foot swells is relatively the same as 25-foot seas for one of those 125-foot boats in the Bering Sea. It's very dangerous."  
Crab harvested from these waters will provide income to each fisherman. The haul from the seven-day opener also help will meet the subsistence and ceremonial needs of the First Peoples of these waters, just as it has for millennia, Schuyler said.
"The shellfish resource has not declined in the same manner as the salmon populations have," he said. "The crab fishery is a safety net."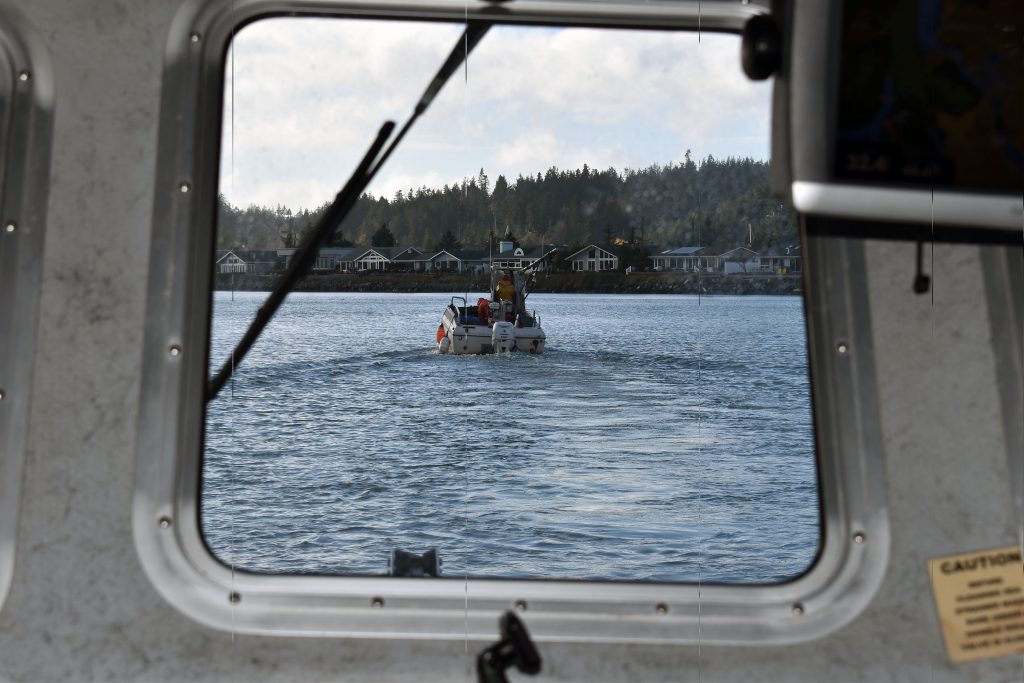 It's not unusual for a tribal fisher to donate his or her catch to meet a family's ceremonial needs, such as for a funeral.
"It's the Indian way — to gather together and support each other and give each other the medicine," Schuyler said.

Top: Upper Skagit fisherman Jason Fernando lowers a crab pot Nov. 23 in Skagit Bay.  Story and photos: Richard Walker