The Sauk-Suiattle Tribe has compiled more than 16 years of data that are being used to evaluate the relationship between bald eagle habitat use, chum and coho runs, and flood events on the Sauk River near the confluence with the Skagit.
It's one of two bald eagle surveys conducted in the region — the other is conducted upriver on the Skagit by the National Park Service, U.S. Forest Service and the Nature Conservancy.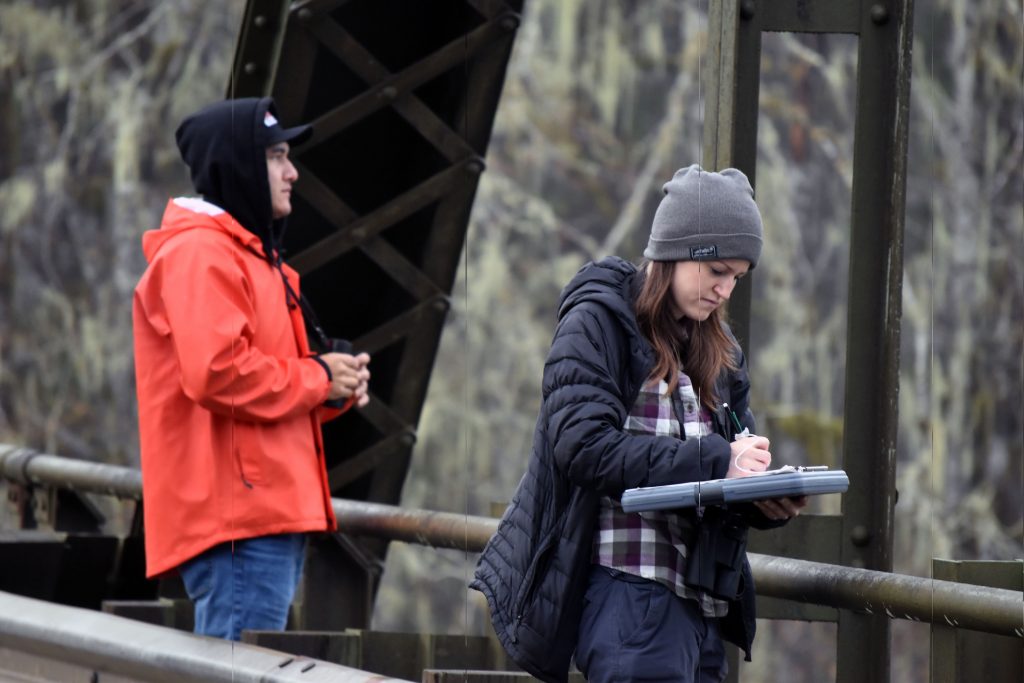 Sauk-Suiattle Tribe wildlife biologist Emily Wirtz and technicians Austin Edwards and Irene Goble document the presence of eagles at 10 sites along the Sauk River every Wednesday from November to mid-February. Wirtz pointed out areas along the river Dec. 1 that had been altered by the swollen Sauk, which had overrun its banks in several locations during the late-November storms.
The flooding occurred as chum were returning to spawn. It is known that flooding can wash away redds or bury them in sediment; sediment also can suffocate fish or impair their ability to feed. (The tribes say restoring side channels and reconnecting habitat provide salmon with refuge from storm events.)
Flooding can also carry away the carcasses of spawned-out salmon that eagles feed upon.
How the Sauk chum run was affected by November's flooding will not be known until this year's spawn return as adults. The eagle population then will be an indicator of those impacts.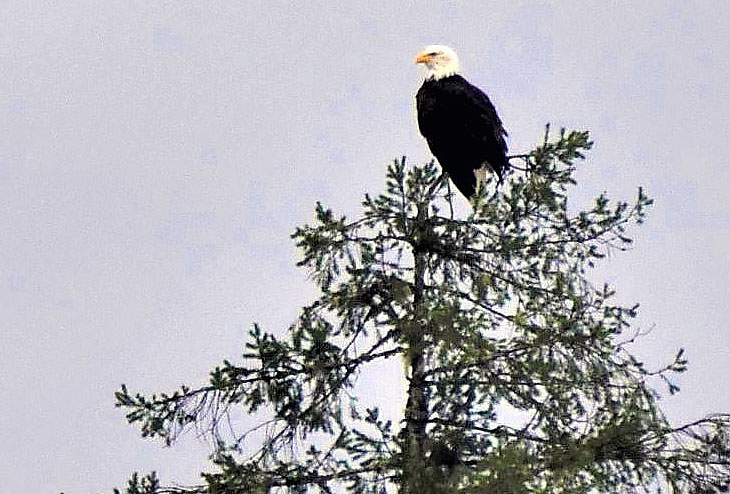 Wirtz, Edwards and Goble counted 30 eagles on Dec. 1. The greatest congregation — nine adults and one juvenile — was documented about 10.5 miles south of the confluence. The site is located at a bend in the river and is "a popular spot for feeding on salmon carcasses," Wirtz said.
Wirtz, Edwards and Goble counted 42 eagles on Dec. 8, the highest number to date this season, but still far short of the 100 eagles counted in one day during an early 2000s count, Wirtz said.
Jason Joseph, Sauk-Suiattle Tribe's natural resources director, said the data shows the connection between climate change and habitat.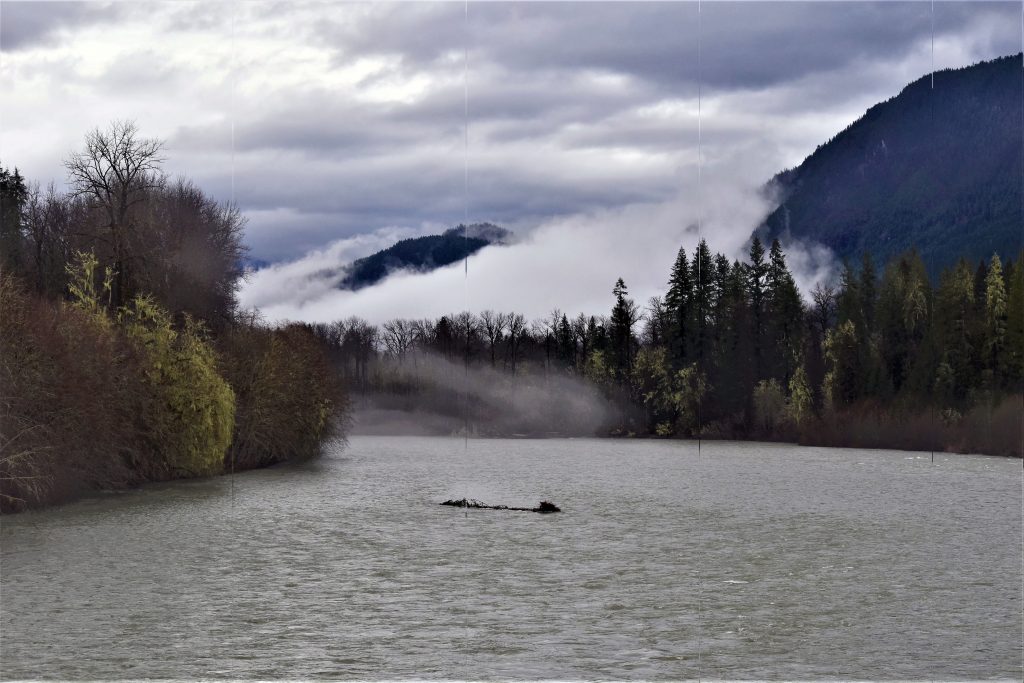 "You can see the importance of how food and habitat intermingle," he said. "The salmon provides food for a species that was almost gone — the bald eagle — and other wildlife like the orca. And we see how restoring estuaries benefit chum, coho and other wildlife." – Richard Walker
Top: Two bald eagles soar Dec. 1 above the Sauk River near the confluence with the Skagit River. Story and photos: Richard Walker