Tribes throughout the Salish Sea and Washington coast are supporting studies to better understand Dungeness crab populations.
Crab always have been a part of tribal members' diet and culture and also are an important part of tribal economy in Washington state, since salmon fishing is limited by habitat destruction from over-development and decades of overfishing. The Dungeness crab fishery is important to tribal and non-tribal commercial fishermen, contributing the largest value of catch in the state, estimated at $12.5 million total in 2017-2018.
In recognition of the need to improve Dungeness crab science and management, Swinomish and Lummi launched a cooperative research effort among tribal, state, federal and academic researchers. The newly formed Pacific Northwest Crab Research Group (PNWCRG) aims to promote sustainable Dungeness crab populations. Since the group's inception in December 2018, it has grown to include more than 60 individuals, primarily representing tribal governments.
"Based upon broad partner interest, enthusiasm, and participation in the larval study and upcoming research efforts, it became clear to the PNWCRG that a coordinator was needed to ensure the implementation of standardized methods across all monitoring participants," said Julie Barber, senior shellfish biologist for Swinomish. "Thus, the PNWCRG is partnering with Washington Sea Grant (WSG) to support a WSG Fellow who will serve as the PNWCRG's program coordinator."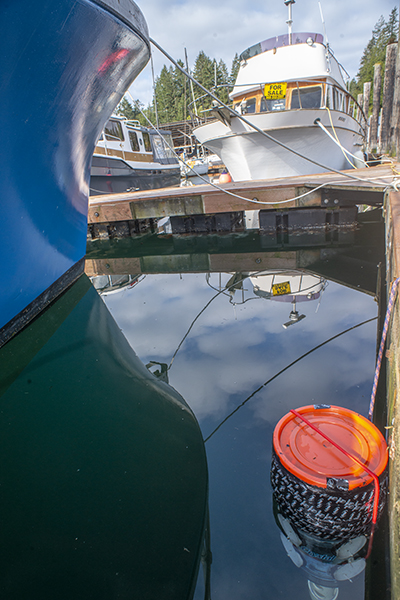 The 20 member tribes of the Northwest Indian Fisheries Commission approved $18,000 to support the position. Individual tribes and the National Oceanic and Atmospheric Administration contributed an additional $11,000 to match funds from WSG. The fellow's work will include developing a work plan for the group, ensuring standardization of methods, creating data-sharing protocols and managing data.
The research group's first initiative is a statewide long-term monitoring effort examining regional variation in larval Dungeness crab abundance. Biologists are using light traps to count tiny Dungeness crab larvae, called megalopae. The traps are made from water jugs with a light inside on a timer. When the light turns on at night, it attracts crab larvae and other small marine life.
Samplers are following a model developed by Alan Shanks at the University of Oregon that found a link between the number of crab larvae collected in light traps and commercial crab catch on the Oregon coast.
"While it will take at least 10 years of data collection before we will know if Dr. Shanks' model works in Washington for predicting coastal or inland commercial crab catch, the larval data we collect now will answer important questions about larval crab populations and the timing of larval pulses throughout Washington waters," Barber said.
Above: Margaret Homerding, shellfish biologist for the Nisqually Tribe, works with partners Katie Houle, Pacific Shellfish Institute, and Jamie Kilgo, Washington Department of Natural Resources Aquatic Reserve Program, to pull a marine trap to count Dungeness crab larvae. Photo: Debbie Preston.